Main content
Emory Cinematheque
---
Fall 2023 Cinematheque
The Emory Cinematheque, a series of free professional film screenings offered by the Department of Film and Media and Emory College of Arts and Sciences, is pleased to present "The Cinematic Worlds of David Lynch." One of the most significant, eccentric, challenging, debated, and multifaceted American filmmakers still working today, Lynch has long operated on the fringes of Hollywoodand his directorial career has been marked by several highs and lows. Although none of Lynch's films have been massive hits, his name alone conjures the surreal peculiarity, dark humor, and ambivalent audiovisual tonedefining his cinematic signature, a sensibility and atmosphere that many simply call "Lynchian."  
"In many ways, David Lynch's filmmaking career has been distinguished by the consistency of his vision—even as he moves through different media, genres, and platforms—and the inconsistency of critical and commercial success," remarks Dr. Timothy Holland, Assistant Professor in the Department of Film and Media, who curated the series. "He remains a remarkable figure in the world of cinema not only for his ability to create unforgettable films and those 'Lynchian' scenes and characters he's famous for, but also his ability to keep creating on his own terms.  His films belong neither to the mainstream nor the avant-garde, but occupy a space in relation to both, a space unique to his imagination, artistic output, and hold on our cultural consciousness."
All screenings are on Wednesdays at 7:30 p.m. in White Hall, Room 208. The Cinematheque runs from September 6 until November 30 and is free and open to the public.Unless otherwise noted, all screenings will be 4k restorations on DCP and, unless otherwise noted, introduced by Dr. Holland.
Find the schedule of screenings below.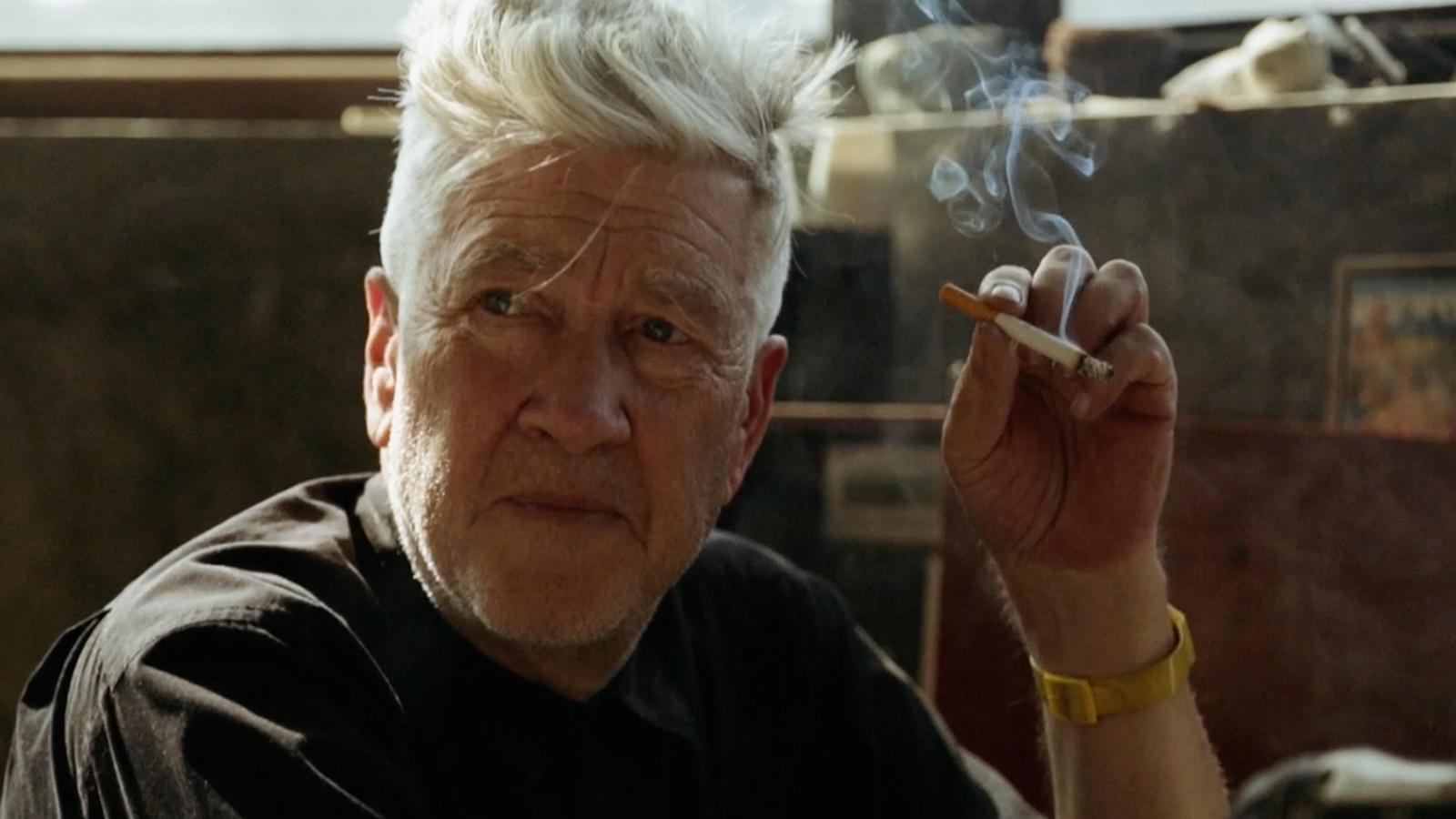 Candidly narrated by Lynch himself, this introspective documentary David Lynch: The Art Life concentrates on the director's upbringing and formative years as a painter intuitively drawn to the trial and error of the creative process, an approach to work and being in the world that he calls "the art life." Lynch's memories of childhood, adolescence, his studies in Philadelphia, and his experience making Eraserhead (1977) are juxtaposed with home movies, images of his artwork and films, and contemporary footage of Lynch in his home studio, intimately linking his past and present. Rather than a career overview, David Lynch: The Art Life allows Lynch to lead viewers through the events that influenced not only his incredibly prolific career and longstanding commitment to working without jeopardizing his vision, but also the recurring themes pervading his oeuvre, such as the interplay between the bizarre and the mundane, the darkness that accompanies light, and the nightmare harbored within the idyllic. 
Ranging from Lynch's first films in the late 1960s to his 1995 contribution to the project Lumière and Company this selected short film program testifies to Lynch's innovative approach to moving images through media hybridity. Encompassing animation, sculpture, video, and the technical conditions of the earliest filmmakers on record, Lynch's short films provide a compelling link to the "Lynchian" themes and tone of his feature-length works, particularly the capacities of the body to terrify and become terrified, to expose its surfaces to the outer world and to retreat into the mysteries of the surface.  
Six Men Getting Sick 

(1967, 4 min.)

 

The Alphabet 

(1968, 4 min.)

 

The Grandmother 

(1970, 34 min.)

 

The Amputee 

Version 1 (1974, 5 min.) AND 

The Amputee 

Version 2 (1974, 4 min.)

 

Premonitions Following an Evil Deed 

(1995, 1.5 min)

 
Lynch's debut feature-length film, Eraserhead blends elements of horror, dark comedy, surrealist imagery, and unsettling soundscapes in its portrayal of Henry Spencer (Jack Nance), an anxious young man navigating a dreary industrial milieu amid the terror of domesticity and fatherhood. Begun as a short film while Lynch was a Fellow at the American Film Institute in Los Angeles, Eraserhead evolved into an ambitious full-length feature whose production dragged on for years due to limited funding.
Following its release, Eraserhead became a popular midnight movie, earning "cult classic" status as Lynch's reputation for resourcefulness, singular vision, craft, and perseverance only grew. Defying narrative logic and storytelling conventions, the film continues to invite diverse interpretations, while evoking the surrealist vocation of the cinematic medium that Lynch is still exploring, its capacity to immerse audiences within the inner audiovisual worlds of characters.
Eraserhead remains one of Lynch's greatest triumphs and served as an audacious declaration of his ability to create so much from so little. 
Produced by the uncredited comedian and filmmaker Mel Brooks, The Elephant Man represents a significant departure from Lynch's earlier avant-garde short films and enigmatic first feature in terms of scale, narrative, and form.
Adapted by Lynch, Christopher De Vore, and Eric Bergren, the film is based on the life of Joseph (John) Merrick, whose severe physical deformities attracted cruel freakshow audiences and, in time, the attention of the medical community and the sympathy of wider Victorian culture. Lynch approaches Merrick's story with heightened poignancy and minimal stylistic flourishes, preferring instead the classicism associated with black-and-white cinematography. Starring John Hurt as Merrick, Anthony Hopkins as Dr. Frederick Treves, and Anne Bancroft as Madge Kendal, a popular stage actor who befriends Merrick, The Elephant Man was shot and edited in England and features the innovative prosthetic work of Christopher Tucker. 
Lynch's first commercial movie was both financially and critically successful, collecting numerous awards and nominations that opened new opportunities for the director in Hollywood and beyond.
Lynch's third feature, an adaptation of Frank Herbert's 1965 science fiction epic of the same name, is best remembered as a massive commercial and critical failure. Herbert's messianic coming-of-age story set twenty thousand years in the future during an intergalactic war for control of melange, a druglike spice found only on the planet Arrakis, had long foiled various attempts to bring it to the screen. After purchasing the rights to Dune in 1976 and struggling to develop it into a viable film project, Italian producer Dino De Laurentiis hired Lynch as director and writer of a new screenplay. 
The density of the source material combined with the massive scale of production and preexisting marketing demands (such as the film receiving a PG rating and running within two-hours), led to increasing studio interference and, finally, De Laurentiis controlling Dune's final cut. Although the released version of Dune has been practically disowned by Lynch, the film has garnered a cult following given its unmistakable "Lynchian" visual style and themes among the palpable unevenness of the final product. 
Dune additionally features the first onscreen appearance of Kyle MacLachlan (as lead Paul Atreides), marking the beginning of the actor's ongoing creative partnership with the director. Other notable cast members include Francesca Annis, Freddie Jones, Jack Nance, Patrick Stewart, Dean Stockwell, Sting, and Siân Phillips.  
After the failure of Dune, Lynch quickly redeemed himself personally and professionally with one of his best-known and critically acclaimed films to date, the unsettling masterpiece Blue Velvet. Set in an idyllic All-American town called Lumberton, the film follows Jeffrey Beaumont's (Kyle MacLauchlan) descent into the mysteries, allure, and violence of its underworld after discovering a severed ear. 
With career-defining performances by MacLachlan, Isabella Rossellini (as Dorothy Valens), Dennis Hopper (as Frank Booth), and Laura Dern (as Sandy Williams), Lynch's fourth feature explores the uncanny fusion of the Rockwellian American dream and its demented underbelly through a deceptively straightforward story of good versus evil and self-discovery. Visually, Lynch divides the idyllic and nightmare worlds of Blue Velvet conventionally, in terms of light and dark, that correspond to Lumberton's accessible surfaces and the secrets of its hidden depths. 
Blue Velvet was Lynch's first collaboration with composer Angelo Badalamenti whose sonic atmospheres, musical arrangements, and scores would further refine the affective tone associated with the "Lynchian" aesthetic. The film exemplifies Lynch's deft incorporation of mid-century pop music into the cinematic frame, such as the centrality of singer Bobby Vinton's 1963 version of the song "Blue Velvet," the onscreen references to and eventual use of Ketty Lester's 1962 rendition of "Love Letters," and, unforgettably, Dean Stockwell's (as Ben) infamous lip-synching of Roy Orbison's 1963 rock ballad "In Dreams."  
Buoyed by the success of Blue Velvet, and having once again proven his mainstream appeal with the television series Twin Peaks (1990–91) to studio executives, Lynch adapted Barry Gifford's novel Wild at Heart: The Story of Sailor and Lula. Unhinged, emotionally excessive, with overt references to Victor Fleming's The Wizard of Oz (1939), this is a film of extremes, both a hypnotic road movie and a love story of a fugitive couple hitting fleeing their respective pasts and dysfunctional families. Set against a backdrop of eccentric characters and locales, unnerving events, and crimes of passion, the film stars Nicolas Cage as Sailor, Laura Dern as Lula, and Diane Ladd as Marietta, Lula's sociopathic and vengeful mother. 
Like Blue Velvet, Wild at Heart is punctuated by its soundtrack, notably the recurring dreamy melody of Chris Isaak's "Wicked Game," the speed metal of the group Powermad, and Cage's campy, Elvis-impersonating playback singing of "Love Me Tender" and "Love Me." Released at arguably the height of Lynch's celebrity, Wild at Heart divided audiences, winning the Palme d'Or at the 1990 Cannes Film Festival while testing poorly with American audiences and failing at the box office due to its depictions of graphic violence. 
With the highly successful television iteration of Twin Peaks canceled after two seasons, Lynch remained enamored with the layers of the show's universe and the complexities of its central—albeit murdered and technically absent—figure Laura Palmer (Sheryl Lee). Fueled by the possibilities of returning to Twin Peaks without the content restrictions of broadcast television, Lynch audaciously resurrected Laura Palmer with Fire Walk with Me, a psychological horror prequel to the television series. Portraying the events leading up to Laura's murder and her last days alive, the film amplifies the darker, more graphic, oneiric, and disturbing elements conditioning her unstable psyche and the paranormal disorientation running through her hometown. 
Given its intricacies as well as its denial of the warmth and humor of its televisual sibling, Twin Peaks: Fire Walk with Me was a commercial flop and almost universally panned by critics for it incomprehensibility, or what some saw as Lynch's troubling preoccupation with sexual violence. Despite its controversial release, Fire Walk with Me is now considered one of Lynch's most important films: it extended the TV show's plot backwards in time, a key factor in the eventual re-return of Twin Peaks in 2017. The film is also a fearless feature-length experiment in the so-called "puzzle" narrative that would typify Lynch's cinematic output from this point onward. 
Following a five-year hiatus from feature-length filmmaking after the polarizing double-punch of Wild at Heart and Fire Walk with Me, Lynch released this psychological neo-noir thriller. Cowritten by Lynch and Barry Gifford, the film's opening atmosphere is ominous, austere, and moody, mirroring the stilted, unfulfilling relationship between professional saxophonist Fred Madison (Bill Pullman) and his enigmatic wife Renee (Patricia Arquette). In an incredibly bold maneuver, Lynch swerves Lost Highway to pick up the story of Pete Dayton (Balthazar Getty), a young, virile auto mechanic whose world contrasts the darkness of the Madisons until Pete begins a dangerous affair with the alluring Alice Wakefield (also played by Patricia Arquette), Renee's blonde and deceptive doppelganger. 
Featuring standout performances from Pullman, Arquette, and newcomer Getty, in addition to crucial supporting roles from Robert Blake and Robert Loggia, Lynch's seventh feature remains one of his most complex and ambiguous, seemingly beginning at its end. While far from a major hit, Lost Highway marked Lynch's filmmaking reemrgence featureing new partnerships with collaborators such as Trent Reznor (who produced the soundtrack) while doubling down on his  unwillingness to comprise his vision for popular approval. 
Given the vivid, oftentimes violent, and sexually explicit nature of Lynch's films since Blue Velvet, it came as surprise to both his fans and detractors when his name appeared attached to a G-rated film distributed by Walt Disney Pictures. Based on the true story of septuagenarian Alvin Straight's 240-mile road odyssey via John Deere lawnmower to reconnect with his ailing brother, the film stars Richard Farnsworth as Straight, Sissy Spacek as Rose, his intellectually disabled daughter, and Harry Dean Stanton as Lyle, Straight's infirm and estranged sibling. Beautifully photographed by cinematographer Freddie Francis, The Straight Story is tender, accessible, and uplifting, hence Lynch's description of the film as his "most experimental." 
The Straight Story was indeed a surprising detour for Lynch since it received widespread critical acclaim, even if it failed to reach a broad audience. Farnsworth, who came out of retirement to play Alvin Straight as he courageously battled terminal cancer, was singled out by critics for the authenticity of his performance. The 79-year-old former stuntman would go on to be nominated for an Academy Award for Best Actor in what would be his final role. 
An abandoned ABC television pilot that Lynch recalibrated into one of his finest feature-length films, Mulholland Drive is a gripping examination of personality set amid the dreams and nightmares of Hollywood. The film's opening follows Betty (Naomi Watts), a naïve and cheerful aspiring actor, whose arrival in Los Angeles for an audition is unexpectedly sidelined by her quest to help an injured, amnesiac woman calling herself Rita (Laura Elena Harding). As the pair pursue discovering Rita's identity, their unlikely bond intensifies while intimating deeper, perhaps hidden, correspondences to outwardly unrelated vignettes and characters, including director Adam Kesher's (Justin Theroux) odyssey to cast his latest film and an ethereal cabaret performance at Club Silencio that shakes Betty and Rita to the core. 
Recalling Lynch's division of Lost Highway, Mulholland Drive additionally involves the story of Diane Selwyn (also played by Watts), an aggrieved struggling actor living in the shadow of her ex-lover, A-list star Camilla Rhodes (Harding), and Camilla's storybook, celebrity romance with her fiancé, who happens to be Kesher. The Hollywood dream encapsulated by Betty and her goal of identifying the "real" Rita thus transmutes into Diane's waking nightmare that threatens to consume her. Featuring a career-defining performance from Naomi Watts, Mulholland Drive continues to be hailed as not only one of Lynch's cinematic masterpieces but as one of the best films of the century. 
Lynch's tenth feature, the labyrinthine psychological thriller Inland Empire, is driven by Laura Dern's masterful performance as Nikki Grace, a troubled Hollywood actress who loses herself in a role that is supposedly cursed. As Nikki's world becomes further enveloped by her onscreen persona, the disjointedness and fractured plotlines of the film overlap, reducing our ability to distinguish the relationships among transpiring events and characters. Shot entirely on digital video over a three-year period with a mobile, skeleton crew of Lynch's close confidants, Inland Empire is best described as a product of the director's free association, proclivity for media experimentation, and refusal to disclose if there is a unifying narrative within such a splintered artistic vision. 
Combining this  improvisational mode of production with the film's loose spatio-temporal links, Inland Empire slips between reality and its representation, as if perpetually on the verge of moving elsewhere, into other territories, languages, and dimensions, almost defying any attempt at interpretation in advance. With notable appearances from Justin Theroux, Jeremy Irons, Harry Dean Stanton, and Grace Zabriskie, Inland Empire is Lynch's last feature-length film (as of 2023) and stands as his most demanding, intricate, and inexplicable, a fascinating web-like constellation of cinemative worlds from the director at his most liberated.  
Fall 2022 Cinematheque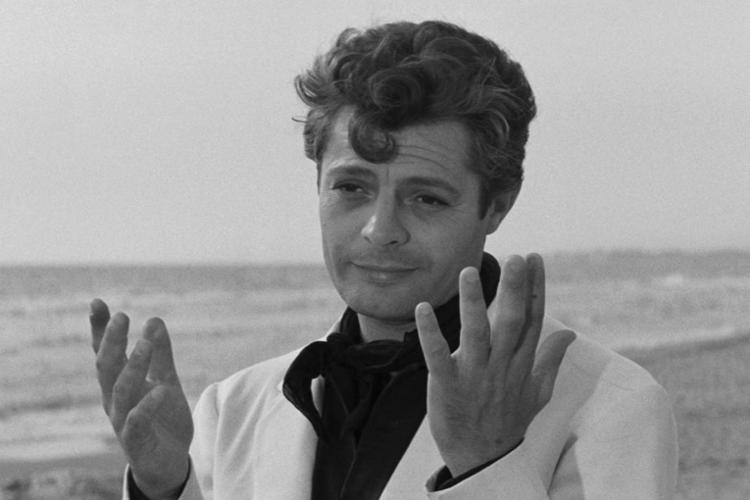 The Emory Cinematheque is back!  For Fall 2022, we are pleased to present "Federico Fellini: A Centennial Celebration." The most widely acclaimed Italian filmmaker of the 20th century, Fellini (1920-1993) worked as a writer and director across forty years; four of his films won the Best Foreign Film Award at the Academy Awards and Fellini himself won a Lifetime Achievement Award in 1993.
All screenings are on Wednesdays at 7:30 p.m. in White Hall, Room 208. The Cinematheque runs from August 31st until November 30 and is free and open to the public.   Unless otherwise noted, all screenings will be 4k restorations on DCP.  They will be introduced by curators Bernstein and Porcarelli, with post-screening Q&As.
Click here to listen to Bernstein and Porcarelli chat with Lois Reitzes about the series on WABE's City Lights.
Past Cinematheque Series
Click below to see brochures from past Emory Cinematheque series. More coming soon.